Last night I decided to have another go at writing a Mudlet script, and (copying Vadi's fancy gauge stylesheet) was quickly able to come up with three energy bars: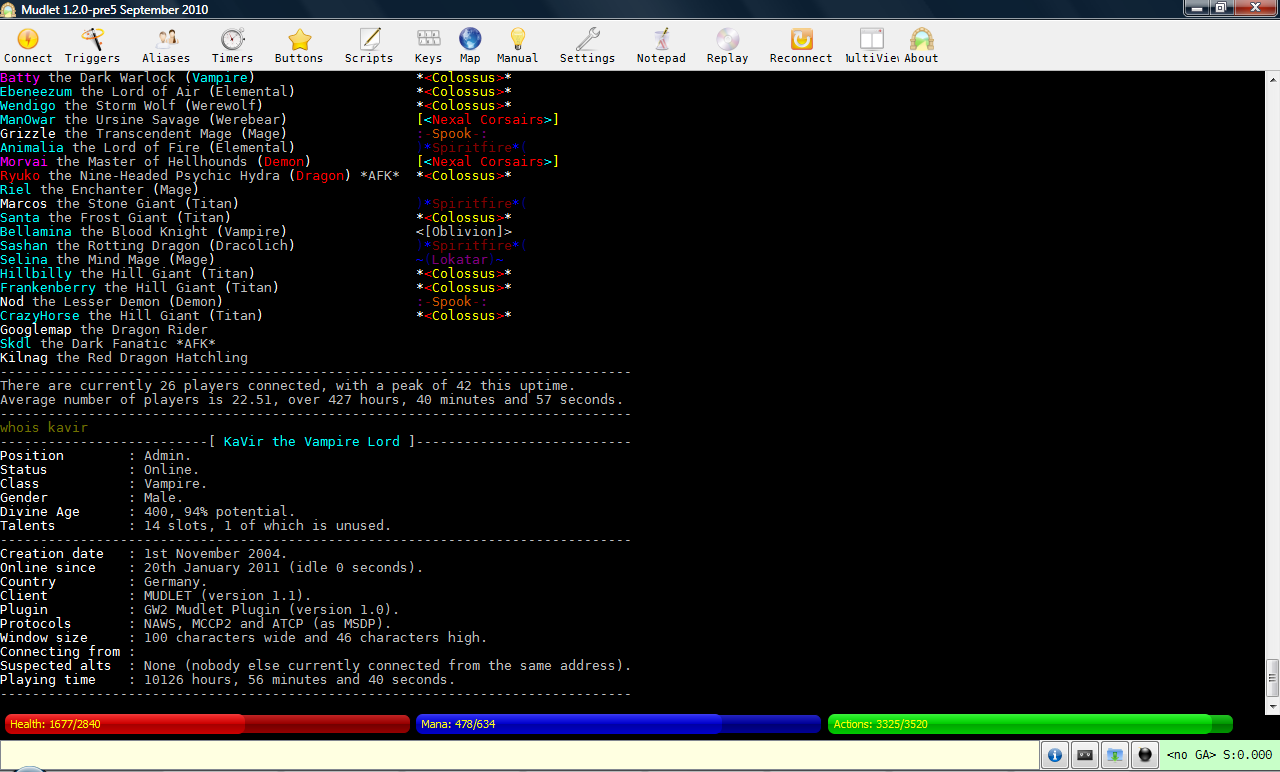 They work fine, but I had to change the margins in my settings to stop them drawing over the text. What I'd really like to do is define the size of the text window within the script itself, like MUSHclient's TextRectangle() function, so that I can draw a background image behind it to create a
desktop environment style GUI, with space around the text window
that I can use for maps, energy bars, icons and buttons.
I saw in another thread that
Glass had done the same sort of thing
, so it must be possible, but I can't find anything in the manual or from my thread searches - perhaps I'm just using the wrong keywords?
Can anyone help point me in the right direction? Any suggestions would be much appreciated!