This will allow you to create a playlist, manage the playlist, and navigate through your songs all within Mudlet. Mudlet is more than capable of handling sound files outside of MP3s, but that is the name I stuck on it. It originally started as a side project as I hate having multiple tabs open when I'm trying to code, but do enjoy some background music. Quite nice for working offline as well.
Installing:
I'll include the file as an attachment here. As of now this requires 3.2+. The install function will run on import so no need to do anything but import it and use the mp3 or mp3 help alias to familiarize yourself with the other aliases. The GUI will load on install as well. If the placement of it is not ideal you can hide it with mp3 gui alias until you get a chance to look at mp3 help which explains how to move it to your liking.
Aliases: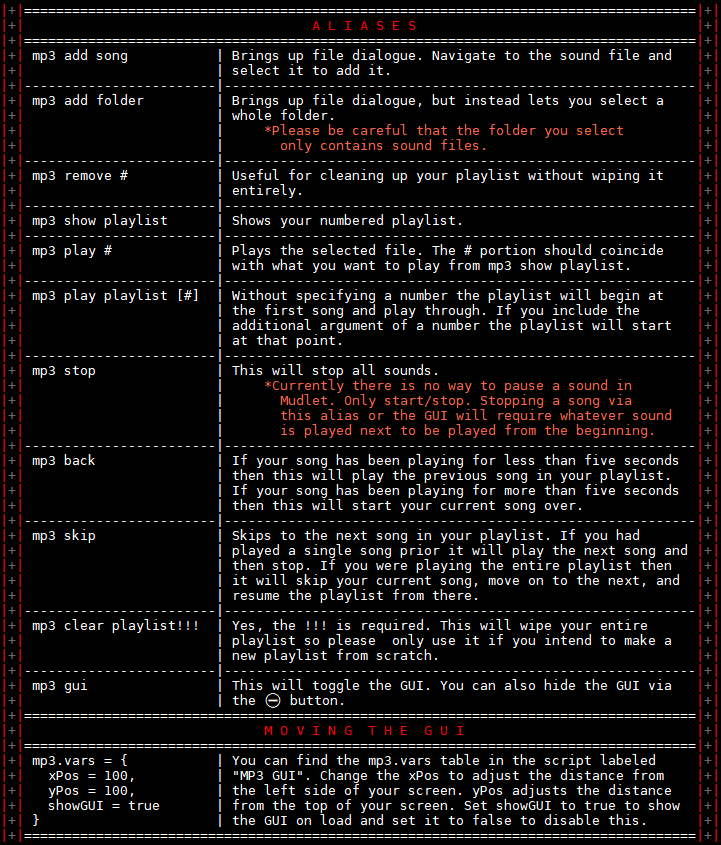 GUI:

If you encounter any bugs or errors please let me know here and I'll get around to fixing them up.